Sunwest Adds Falcon 7X To Calgary Based Fleet
Sunwest Aviation is pleased to announce the addition of a twelve passenger Falcon 7X to the Calgary based fleet. The Falcon 7X features the highest standards of comfort, quality, and style. It offers a large cabin that is both wide and high, making it a perfectly-proportioned executive suite. The 7X
includes an innovative environmental system with an in-flight cabin altitude of just 4,800 feet at 45,000 ft.
This executive aircraft features three engines delivering a maximum cruise speed of 560 miles per hour and a range of 6,845 statute miles. The 51,000 foot ceiling allows the Falcon to fly above other air traffic.
The Falcon's excellent range and ability to transport a larger passenger group has led to high demand. Search for your private charter flight today and receive an instant estimate online.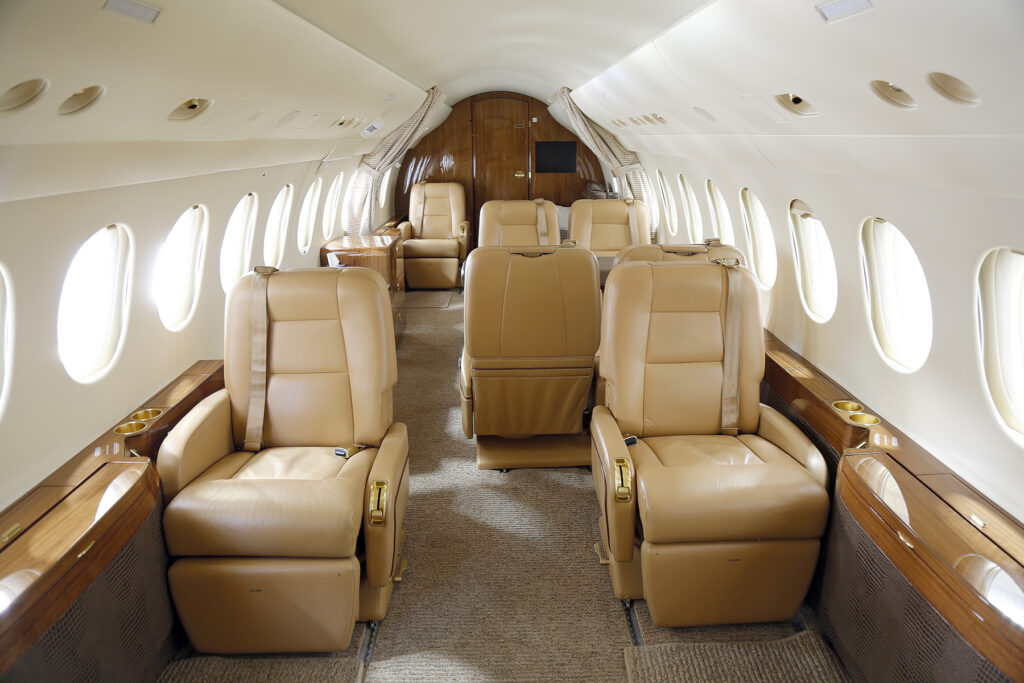 About Sunwest Aviation
Sunwest Aviation is a Canadian business aircraft operator based in Calgary, Alberta, that offers Aircraft Management, Aircraft Charter, and Air Ambulance services with a fleet of over thirty aircraft ranging from the King Air B200 to a Gulfstream G650ER. Sunwest holds ARGUS Platinum, IS-BAO Stage Three, and EURAMI Certifications. Sunwest Aviation is the official Shell AeroCentre branded FBO with award-winning services at the Calgary International Airport.
Glossary
Aircraft Charter
Aircraft charter, also known as air taxi, is the business of renting (chartering) an entire aircraft. Rather than purchasing individual seats on a scheduled and shared flight, charter clients have access to the entire aircraft and determine the schedule along with the departure and destination airports. This is commonly referred to as Business Aviation, or Private Aviation.
Charter Membership – Jet Cards
Charter Memberships or Jet Cards, are services that provide holders access to different aircraft (private jets, turboprops) at predetermined rates or a fixed number of hours in exchange for a deposit or membership fee.
Empty Legs
Empty legs (also known as open legs) are flights on charter aircraft that are scheduled to fly without any passengers. They operate when an aircraft needs to position for another flight or return to home base.
Positioning
Aircraft positioning occurs when an private jet or turboprop has been scheduled for a charter flight and is away from the departure airport. The aircraft positions to the departure airport in order to complete the schedule.