Lear 35 – C-GTJL
After 26 years of safe service to Sunwest Aviation, the time has come to retire our last Lear 35 – C-GTJL.
TJL landed in Calgary in 1996, with Captain Jim Burroughs at the controls. Since arriving she has flown 10,600 hours, 5 million miles, and completed 7,400 landings for Sunwest.
Notable destinations include Japan, Russia, Alaska, Brazil, England, Cuba, Portugal (Azores), Bermuda, and it seems like almost everywhere in Canada, the USA, and Mexico.
She flew hundreds of patients and countless transplant teams and organs on life saving air ambulance missions. Passengers included celebrities, rock bands, and even Panda bears. Not to mention, hundreds of cargo flights.
TJL is serial number 35-124; built in Wichita and delivered in 1977. After flying in the US, Sunwest acquired her in 1996 and she flew alongside our other "vintage" Lears (Lear 35 C-GVVA, Lear 35 C-GIWO, Lear 55 C-GSWP, and Lear 55 C-GCIL) for many years. It is fair to say that our Sunwest jet charter and management business was built on these versatile aircraft.
We have received several photos of TJL from passengers, plane spotters, and employees – Thank you! If you have a photo of TJL you would like to share, please contact us or share with us on our Facebook or Instagram pages.
A few of the images are shared below.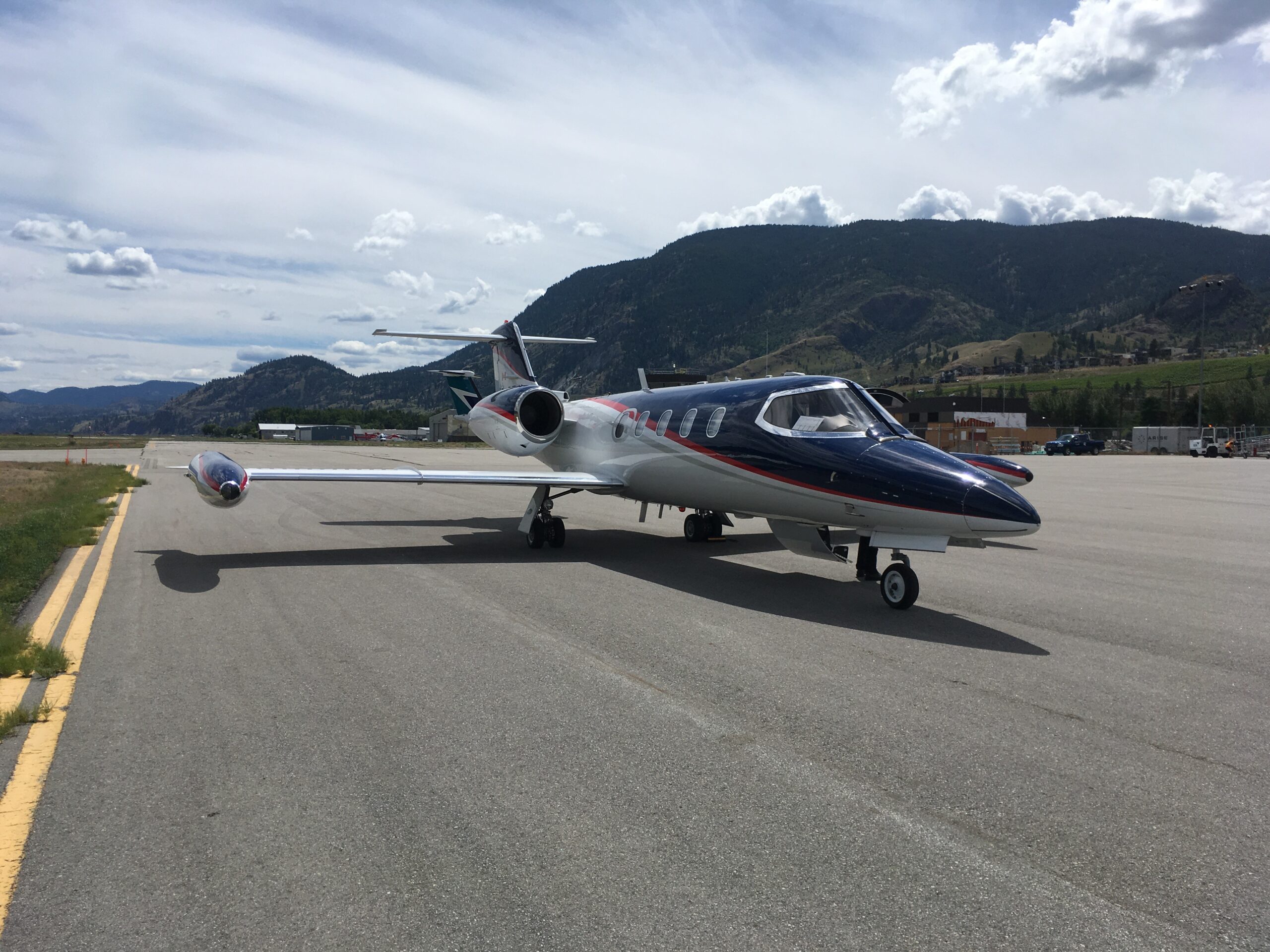 Employee Photo, Brian N. Picking up passengers in Kelowna.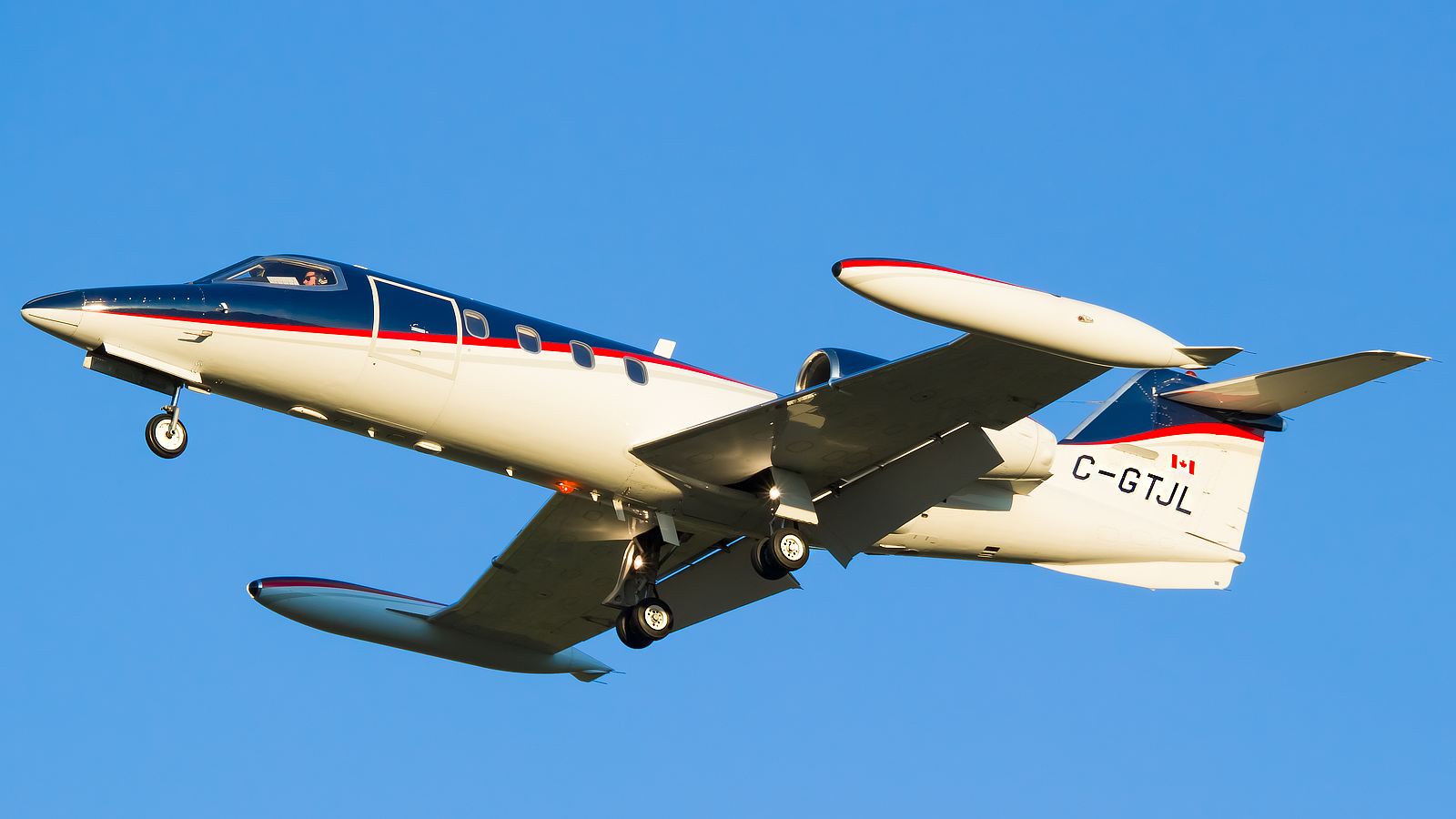 Photo by Ushabh Salaria. Instagram: @perseus_91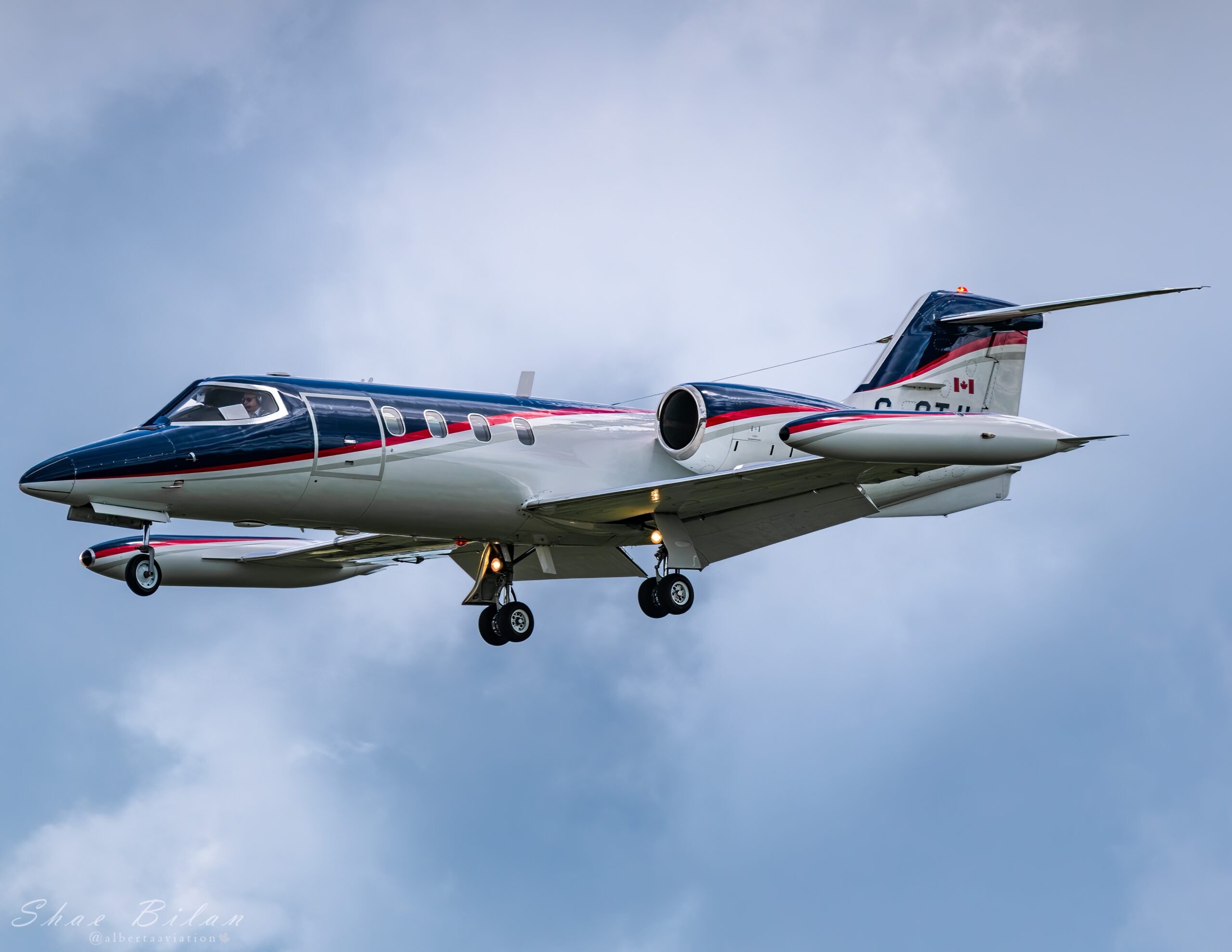 Photo by Shae Bilan, Instagram: @albertaaviation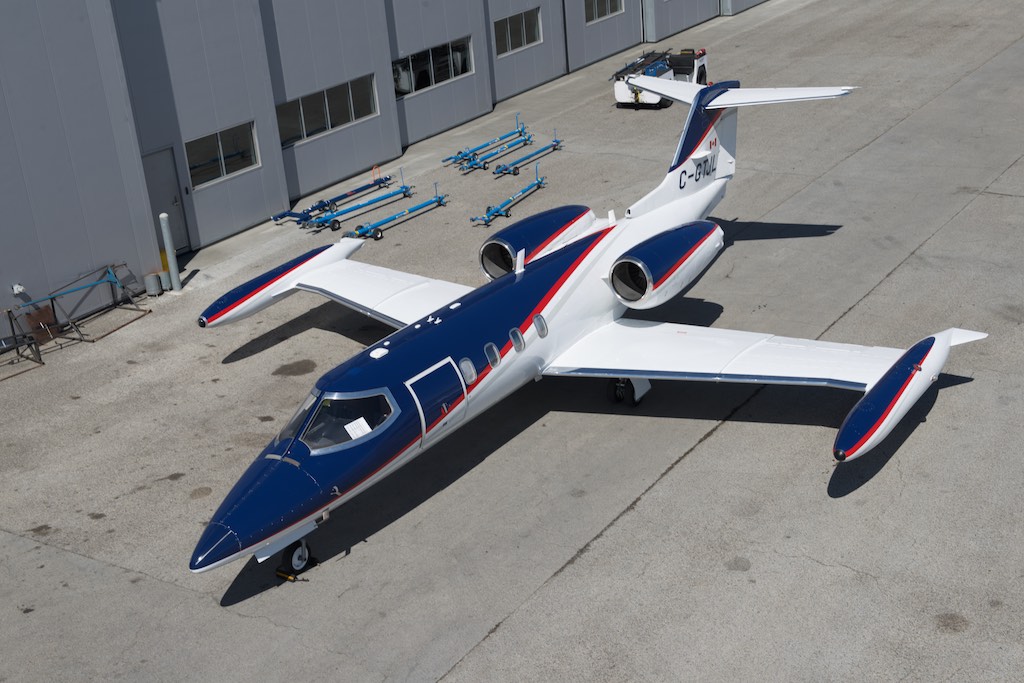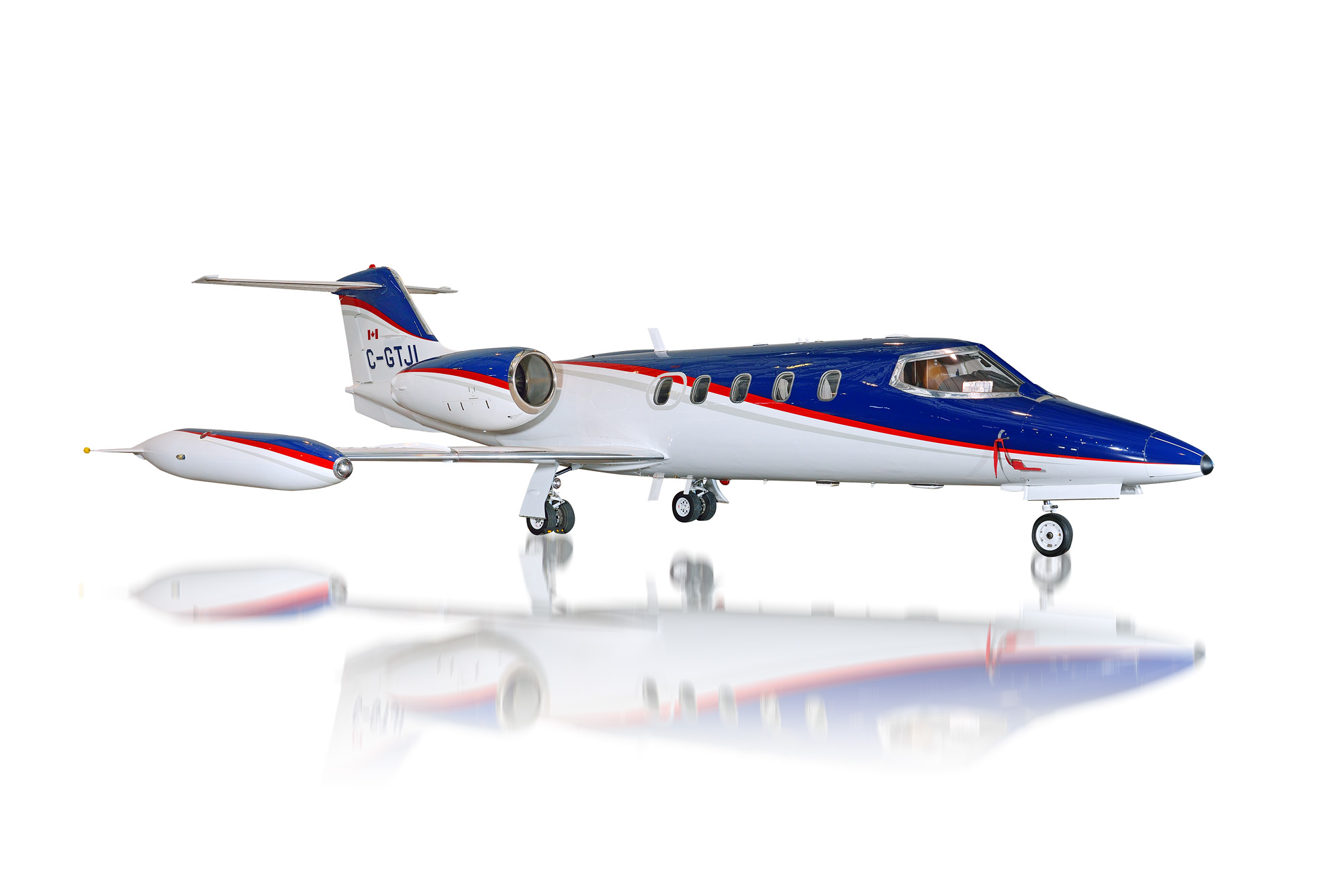 Glossary
Aircraft Charter
Aircraft charter, also known as air taxi, is the business of renting (chartering) an entire aircraft. Rather than purchasing individual seats on a scheduled and shared flight, charter clients have access to the entire aircraft and determine the schedule along with the departure and destination airports. This is commonly referred to as Business Aviation, or Private Aviation.
Aircraft Management
Aircraft Management is a turnkey service that allows individuals or businesses who own an aircraft to outsource all aspects of operating the aircraft – including flight operations, crewing, maintaining, repairing, and accounting – to a professional aircraft management operator.
Air Ambulance
An air ambulance is a helicopter or fixed-wing aircraft outfitted with specialized equipment to transport patients who are too ill to fly commercially or in need of medical emergency transportation (medevac). These services are often referred to as Aeromedical operations.