Calgary to Bandon Dunes by Private Aircraft
If you're an avid golfer looking to tee off on a course that embraces the spirit of Scotland's ancient links, look no further than a private aircraft charter from Calgary to Bandon Dunes with Sunwest Aviation. Spend less time dealing with the hassles of crowded airports, missed connections and lost luggage, and spend more time at the world renowned Bandon Dunes Golf Resort where you'll be immersed in the traditions of a timeless game on the untamed shores of the Oregon coast.
"The soul of the game resides here. Players walk. And at the end of the day, gracious hospitality comforts each guest like a warm, friendly embrace. This is Bandon Dunes. This is golf as it was meant to be."
The Ultimate Golf Weekend
Book your stay at Bandon Dunes Golf Resort
Typical weekend:

3 Nights (Thursday to Sunday) at the Bandon Dunes Resort.
4 rounds of golf.
3 breakfast buffets.
3 group dinners.

Popular lodging selection (please discuss with your Bandon Dunes rep):

The Lodge: 1-8 guests. Single king and 4 bedroom suites.
Gove Cottages: 4-8 guests. 4 single kings.
Chrome lake: 1-4 guests. Double King and 2 single king loft.

Please discuss these options with your Bandon Dunes Representative directly.
Aircraft Charter – Calgary to Bandon Dunes
Once you have your Bandon Dune dates settled, book your aircraft charter with Sunwest Aviation.
Your private flight will take 2-3 hours in each direction.
Arrive at Sunwest's private terminal at the Calgary International Airport 30 minutes prior to departure and we're wheels up as soon as you're ready.
After an enjoyable flight, we'll land at the Southwest Oregon Regional Airport. The drive from the airport to the resort is approximately 35 minutes.

Please let your flight coordinator know if you would like Sunwest to arrange ground transportation for you with a service such as Aviation Transportation.
Your flight back to Calgary takes 2-3 hours, where you'll arrive at Sunwest Aviation's private terminal for an expedient return home.
Aircraft Options:
Contact Sunwest Aviation at online or by phone at 403-275-8121 or 1-888-291-4566 to discuss your Bandon Dune charter options.
Whole aircraft charter is required – no single seat purchases. Passenger numbers assume travellers will bring light luggage and soft golf bags.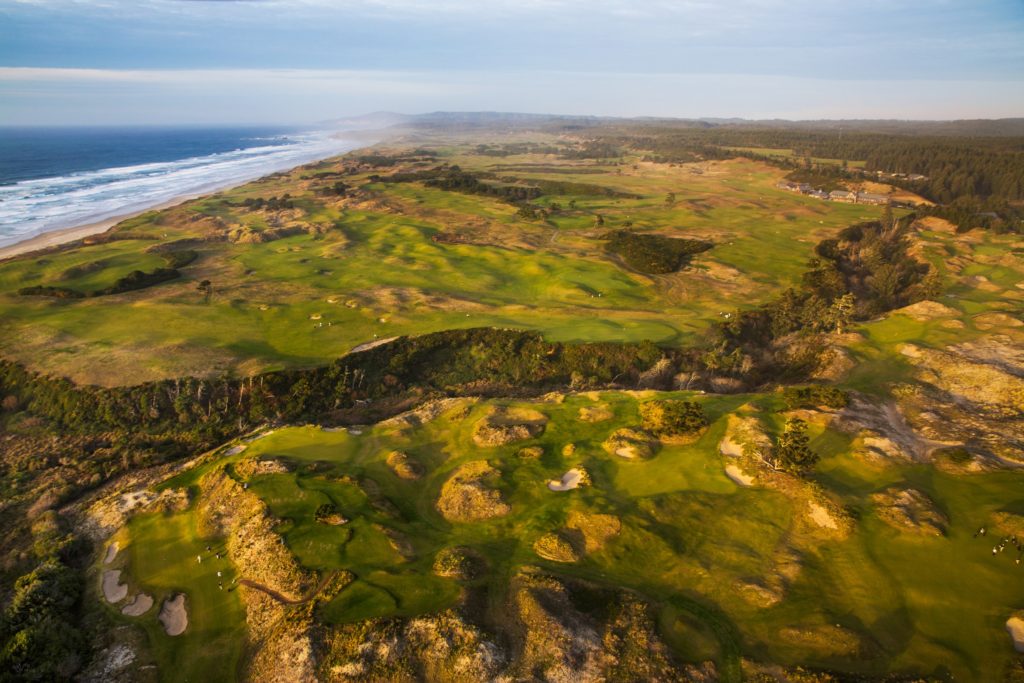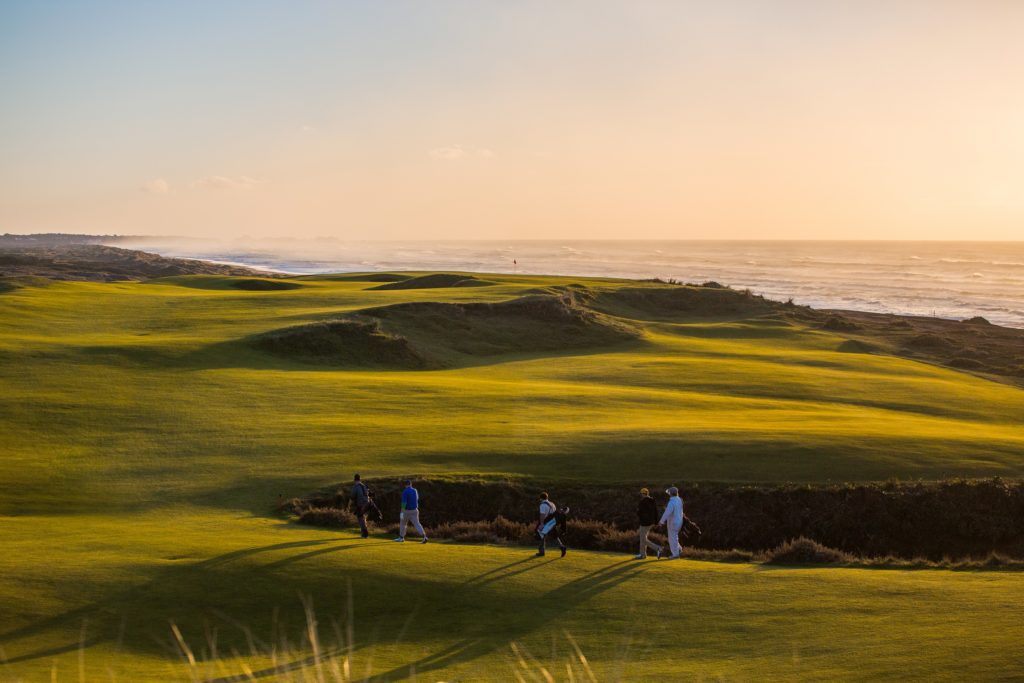 Please contact Sunwest Aviation in advance to secure your aircraft and the best possible itinerary for your golf trip.
1 403 275 8121 or 1 888 291 4566
Photos/Video courtesy of the Bandon Dunes Golf Resort. https://www.bandondunesgolf.com/
About Sunwest Aviation
Sunwest Aviation is a Canadian business aircraft operator based in Calgary, Alberta, that offers Aircraft Management, Aircraft Charter, and Air Ambulance services with a fleet of over thirty aircraft ranging from the King Air B200 to a Gulfstream G650ER. Sunwest holds ARGUS Platinum, IS-BAO Stage Three, and EURAMI Certifications, and is the official Shell AeroCentre branded FBO with award-winning services at the Calgary International Airport.
Glossary
Aircraft Charter
Aircraft charter, also known as air taxi, is the business of renting (chartering) an entire aircraft. Rather than purchasing individual seats on a scheduled and shared flight, charter clients have access to the entire aircraft and determine the schedule along with the departure and destination airports. Also referred to as Business Aviation, or Private Aviation.
Charter Membership – Jet Cards
Charter Memberships or Jet Cards, are services that provide holders access to different aircraft (private jets, turboprops) at predetermined rates or a fixed number of hours in exchange for a deposit or membership fee.
Empty Legs
Empty legs (also known as open legs) are flights on charter aircraft that are scheduled to fly without any passengers. They operate when an aircraft needs to position for another flight or return to home base.
Positioning
Aircraft positioning occurs when an private jet or turboprop has been scheduled for a charter flight and is away from the departure airport. The aircraft positions to the departure airport in order to complete the schedule.